Welcome to College Career Military Readiness!
My name is Janice Lozano. I am the CCMR/Transition Coordinator for Grape Creek High School. The whole focus of the program is to prepare students to be College/Career Ready as they pursue their post-secondary goals. Students will have the opportunity to take the necessary steps towards their goals by identifying an individual College/Career path whether it be a traditional 4-year College/University, Trade/Technical School, Military, or Employment. As they learn basic skills of researching and following up on the specifics of potential Colleges/Technical Schools, Employment, and various branches of the Military, they will foster a better understanding of self advocacy and responsibility as they prepare for the attainment of their particular individual post-secondary goals.
Outcomes Goals: Our GCHS Graduates will exhibit Readiness Standards as they choose one or more of the following Outcomes:
College Ready - Meet the required Texas Success Initiative (TSI) score on SAT, ACT, or TSI Assessment (TSIA) AND Earned an associate degree prior to graduation OR be enrolled in college by the fall immediately after high school graduation
Career Ready - Meet the required TSI score on SAT, ACT, or TSIA AND received an Industry-Based Certification or Level I/Level II Certificate
Military Ready - Passing score on the Armed Services Vocational Aptitude Battery (ASVAB) AND Enlisted in the U.S. Armed Forces after graduation
GCISD Board Adopted CCMR Goals and Plans (HB3)
Graduation Toolkit - Information for planning your High School Years & Beyond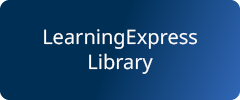 MajorClarity - A Career and College platform for ALL students!
(Be sure to get your free Student account) 
Be sure to get connected on the Remind App. I will be sharing resources and tips to help prepare you for your future. (Sign up by grade level)
Freshman: Class of 2026
Sophomores: Class of 2025
Juniors: Class of 2024